"I can buy a sofa for $1,000.00. I also see them for $2,000.00 and my friend just paid $4,000.00. I'd be willing to spend more for a quality piece if I could tell the difference, but they all look very much the same to me. Just what am I getting for the added expense?"
Every interior designer has answered this question at one time or another. The truth is that there is a price point for every circumstance. The least expensive sofas may look very nice and they will come in a small selection of very current fabrics. They will have a standard cushion and will be available in one size only. They are made to last two-to-three years with moderate use. Do not expect to recover them and they will not stand up well to being moved to a new house. If you see something you like and only plan to use it for a short time, this might be a good buy.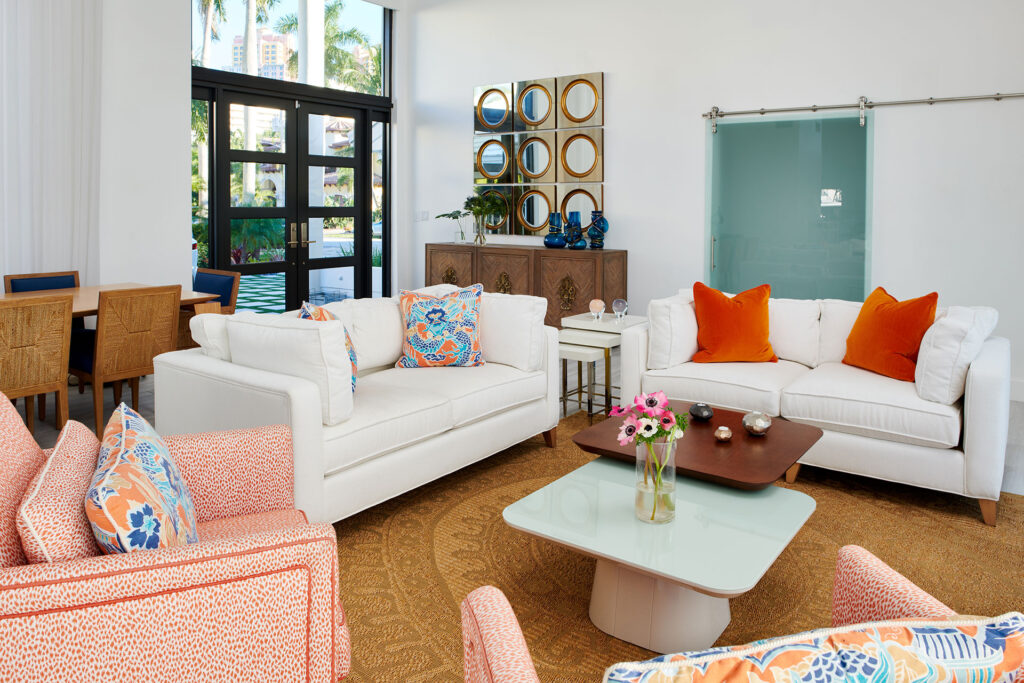 If you're in the market for a mid-priced sofa, you'll have a wider selection of fabrics to choose from. They should come in a variety of cushion fills and oftentimes will have a loveseat to match. If you need that 90" sofa and 60" loveseat, a mid-priced sofa might be the right choice for you. Reupholstering this sofa in 7-10 years is probably not a good idea, as it will cost just as much as a new sofa.
A truly custom sofa can cost anywhere between $3,500.00 and $7,500.00. This is the choice for those of you who want to choose among many fabrics. If you have an area rug or other furniture that you love and want to design the room around, a custom sofa may be right for you. Perhaps you live in a smaller city home or a large suburban home. These types of houses may call for custom furniture due to the scaling needs.
The most common mistake in choosing furniture is the sizing. Can you get a 44" deep sofa through your door frame? Can it turn the necessary corners to get into your family room? Custom-sized furniture can address these issues.
Do you love the style of your sofa, but hate the skirt? Do you want to copy an existing piece that you love but it has a few too many miles on it? A knowledgeable interior decorator can help you with all of these choices.
A well-made sofa should last for years. You can recover it many times over, styling with new cushions or arms, as your styles and tastes evolve or as you move from house to house. A quality sofa can be reinterpreted with each move.
There is a sofa choice for every home. You just need to know the right questions to ask.
Post by Jan Bertin