Everyone loves beautiful window dressings. Creatively designed window treatments can enhance a handsome window or disguise an unattractive one. But the design is just one of many factors contributing to a stunning and functional arrangement.
After selecting a gorgeous drapery, topper, or shade, the next most important factor is choosing the material for construction. The actual fabric used – whether a textile or other fiber, such as reeds or woven woods – has a tremendous impact on the "feel" of the room – formal, casual, rustic and so on. Further, the durability of the fabric must be considered including lining and interlining. No textiles are immune to eventual sun damage, but some are particularly susceptible to sunlight; others would not be appropriate for damp areas such as a bathroom.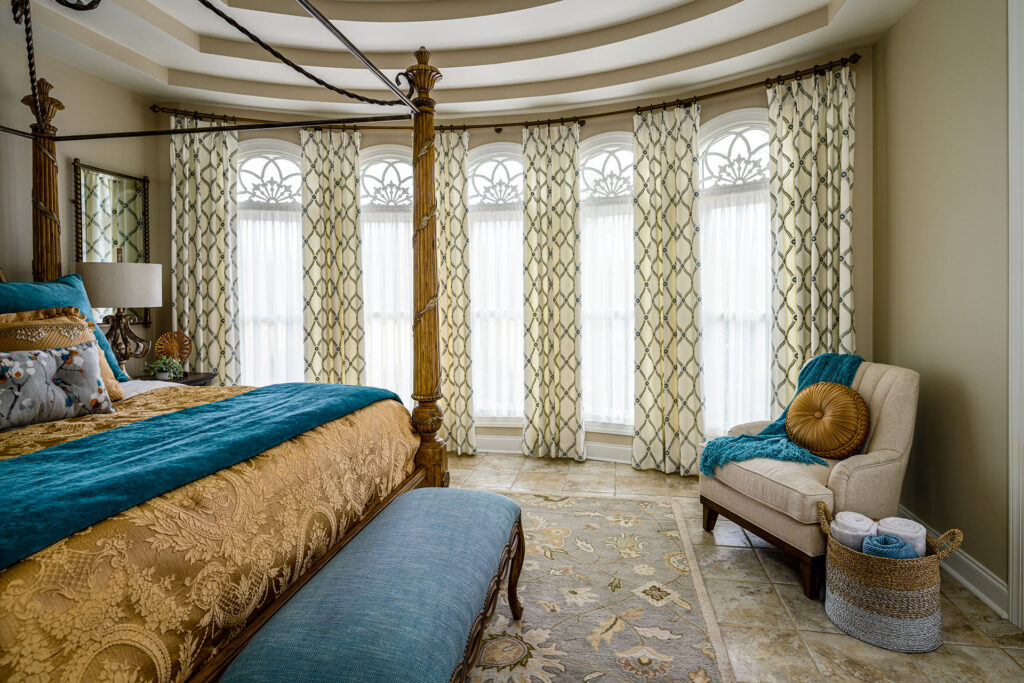 Fibers are broken down into two categories: Natural and synthetic. Natural fibers used for window treatments are most commonly cotton, linen, and silk. Synthetic, or man-made, fibers consist of two types: plant products combined with chemicals such as rayon, and fibers created solely from chemicals, such as nylon. A third group consists of a blend of man-made and synthetic fibers, such as cotton/polyester or rayon/silk/polyester. Man-made or natural, it is crucial to know which is best for a given application.
Silk, for example, has a wonderful feel, beautiful sheen and takes color like no other fabric. It radiates a feeling of lush elegance and romance. Silk has very poor resistance to sun, however, and the drapery must be lined and interlined to protect the face fabric.
Fortunately for us we have a range of beautiful blends, which combine many of the rich characteristics of silk, but with much better sun resistance.
For a more casual look or perhaps in a damp or waterside space, a jaunty stripe of 100 percent polyester fills the bill.
For a more sophisticated look or an elegant but less formal setting, the linen/rayon shade topped by a cotton valance is just the thing.
Selecting the correct fabric  by color and pattern and fiber will not only make your window treatment look more amazing, but protect your investment for years and years of enjoyment.
Post by Jacqueline Moyer, ASID, AIDP
Interior Designer