Gone are the days when an ottoman was a square boxy lump stuck in front of a chair in the family rec room. Today's ottomans and benches come in all shapes, sizes and styles and are used throughout the home in multiple places to serve a variety of needs.
Take, for, example, the cocktail ottoman.  It can be round, square, rectangular, or even consist of more than one piece.  It may be a specialty shape to match the curves of a sectional or wedge sofa.  Combined with a tray, it serves as a table for drinks and refreshments; it comes into play as extra seating, can be used for playing board games and serves as a central point for a conversational grouping.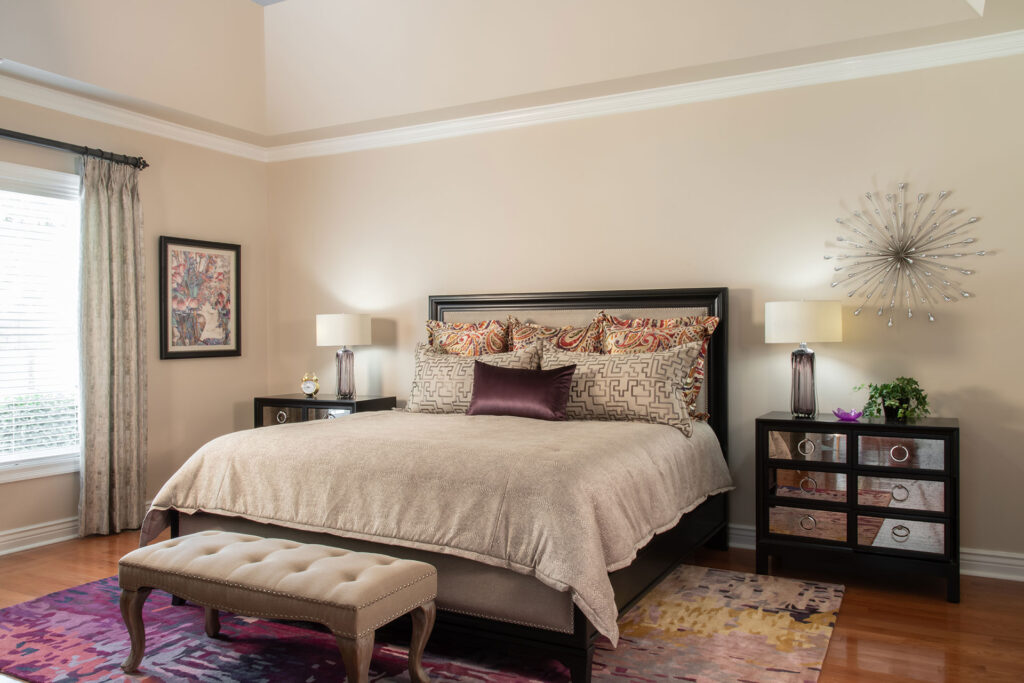 Placed at the foot of bed, ottomans provide seating while dressing, and are often found in bathrooms and dressing rooms for the same purpose. Storage ottomans are wonderful for hiding newspapers, magazines and toys, making pickup a breeze. Used in conjunction with a sleeper sofa, they are a great place to stash bedding and some ottomans even hide the bed itself!
Aside from all the practical purposes that ottomans fill in our busy households, they are beautiful as well. Available to suit any decor, they can be upholstered in fabric or leather and trimmed with fringes, cords, and nail heads. A bench or pair of ottomans placed in front of a fireplace provides additional seating while adding a warm and cozy feel to the often-neglected hearth.
And with all the new uses for this great piece of furniture, it can still be used to rest those weary feet.
Post by Jacqueline Moyer, ASID, AIDP